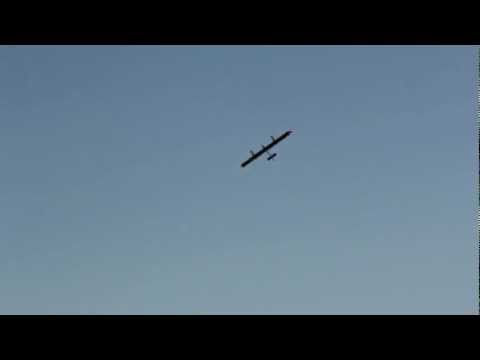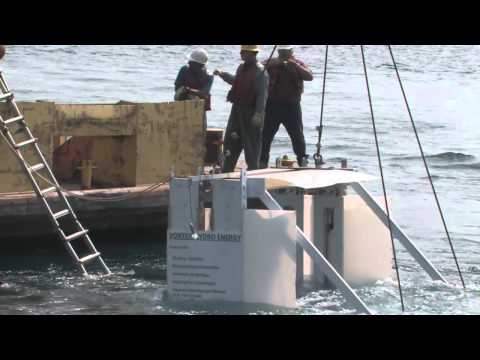 Custom Carbon Fiber Tubing Make Boats GO FAST!
Yesterday, Aug 29th  Oracle Racing let the public eye see their AC72 for the first time, with plans to launch the wing sailed catamaran later this week. Oracle Racing erected the 12 story high wing sail at Pier 80 in San Francisco, CA in preparation and testing for The 34th America's Cup, held September 7-22nd 2013. Innovative Composite Engineering has been supplying Oracle with custom carbon...
WINDSPORT magazine meets with NoLimitz' Ryan...
WINDSPORT, the only windsurfing magazine in North America ran an "In The Lab" section on NoLimitz! Windsport wanted to take a closer into the operation of the only windsurfing mast manufacturer in the USA, so they met with I.C.E's/NoLimitz brand Sales & Marketing Manager Ryan Kolberg:
4 tags
GORGE OUT!! Bingen Skatepark Dinner & Fundraiser
ICE will match dollar for dollar raised at this fundraiser for the Bingen Skate Park being held on SATURDAY, MARCH 24th.  Click on the link here for Bingen Events for more info. Tickets can be purchased at Bingen City Hall, Mt. Adams Chamber of Commerce, Postal Connections, Solstice Wood Fire Cafe, Dickey Farms Fruit Stand, or at the door of Bingen School Inn, (Frankln at Cedar)
Growth is Good! And we're HIRING!!
ICE is experiencing good solid growth for 2012.  We are growing with some of our existing customers across different markets who are all experiencing growth.  Our Aerospace, Industrial and Recreation customers are all increasing.  We are also working on new customers across these industries.   As mentioned in a previous post we are moving along really well with Argonaut Cycles.  We are working...
2 tags
Bigger Winner 2012
ICE is excited to be sponsoring and competing in the BIGGER WINNER 2012! This is the second year ICE will be involved with the Bigger Winner.  Last year ICE employee Philip Wilson took 2nd place overall: Second Place Individual $350 Philip Wilson 20.3% Overall Philip Wilson of Underwood,  says he learned a lot about eating healthier during these past three months, thanks to the efforts at...
4 tags
GM shifting toward more Carbon Fiber
News came out this week about GM partnering with Teijin to bring carbon fiber mainstream in the auto industry.  They also point to the Lamborghini Sesto Elemento as a "showcase for the performance potential of carbon fiber" ICE worked with Lamborghini on production of the control arms for the Sesto Elemento and the process that Lamborghini (In conjunction with Calloway Golf) has...
2 tags
Argonaut Cycles Tech Tuesday 1: Frame...
Check out this great post by Argonaut Cycles ICE is very excited to be part of this team to manufacture an industry changing bike frame!  Can't wait to hit the roads this spring!! http://argonautcycles.com/
5 tags
Video: Autometrix test Carbon Fiber Gantry Beam...
Autometrix Precision Cutting Systems sold their original (and still in operation) cutting system in 1992.  Since then they have lead the industry with fast, reliable cutters and pattern creating software.  In 2003 Autometrix teamed with Innovative Composite Engineering to develop the industry's first ultra-strong, lightweight Carbon Fiber Gantry. This Carbon Fiber Gantry is designed to be extra...
5 tags
NOLIMITZ in the American Windsurfing Tour!
This weekend at the world famous Ho'okipa Beach Park in Maui, Hawaii four NOLIMITZ riders will be competing in the final stop of the American Windsurfing Tour,  The event takes place from Oct 27th - Nov 1st as part of the Maui Makani Classic. The four NOLIMITZ riders are: Patrick Bergeron (In the pictures above and below) Royn Bartholdi Kevin McGillivray Nick Dudet There will be over 95...
6 tags
THAAD Missile Defense Success!!
The US Missile Defense Agency said Wednesday that a test of the Terminal High Altitude Area Defense (THAAD) element of the Ballistic Missile Defense System was a success.  The test was performed in a simulated combat condition and the THAAD Missile system successfully shot down two ballistic missiles in their last stage of flight. This test is a huge success for the program as it will help move...
5 tags
Oracle Racing Always on the Cutting Edge
ICE customer Oracle Racing and Core Builders Composites (Oracle's composites manufacturing operation) is out on the cutting edge once again with new developments on their composite sail-wing.  Oracle is gearing up for this November's race series in San Diego where new designs will be tested for the America's Cup!  You can read more about their latest design here. Core Builders...
3 tags
4 tags
Will-Burt Stiletto HD Mast
Check out this great VIDEO from ICE customer The Will-Burt Company of the Stiletto HD military mast in action!! This ultra stiff, light weight mast has a weight capacity of 400 lbs and as you can see from the video, it can withstand quite a bit of abuse from anything the military throws at it! ICE specializes in large diameter, thick-walled structural tubes like these used by the Will-Burt...
4 tags
ICE Driveshafts = Winning!
Corvette Racing has racked up quite a few wins this year thanks in part to their light-weight, high performance driveshafts designed and manufactured here at ICE.   Pratt & Miller contracted ICE to develop the carbon fiber driveshafts that have been used by Corvette Racing in many of their successes this year, one of which was the most grueling auto race on the planet - The 24 Hours of Le...
6 tags
ICE is Hiring!
ICE is currently hiring Composite Techs, a Machinist and a CNC Programmer.  Visit our Current Openings page for more details!  These are great opportunities to live, work and play in the beautiful Columbia River Gorge!! Photo credit:  BeautifulHoodRiver.com
3 tags
6 tags
ICE and NOLIMITZ
Did you know that ICE is the parent company of NOLIMITZ? Nolimitz carbon masts were born from the desire to create a mast that would better withstand the natural elements and stresses involved in the sport of windsurfing.   In 1989 the first Nolimitz carbon fiber mast was built.   Since then tens of thousands of masts have followed and have found their way into hands of sailors around the world...
5 tags
4 tags
ICE and Aerovel in sUAS News
ICE and Aerovel were featured in sUAS News and Composites World Weekly this week in time for AUVSI in Washington, DC.  This week Aerovel demonstrated and announced a successful transition from hover to wing-borne cruise with their Flexrotor prototype.  This was made possible with the successful engineering and fabrication of custom rotor blades by Innovative Composite Engineering (ICE) in...
Building Bike Frames
ICE is honored to be chosen by Ben Farver to work with Argonaut Cycles in the development of a full custom, bladder-molded carbon fiber frame! You can read about Argonaut's decision on their blog here.
3 tags